"creating has always been my centre, it captures me completely…"
"my paintings infuse moments into being with a pure melody of light and colour"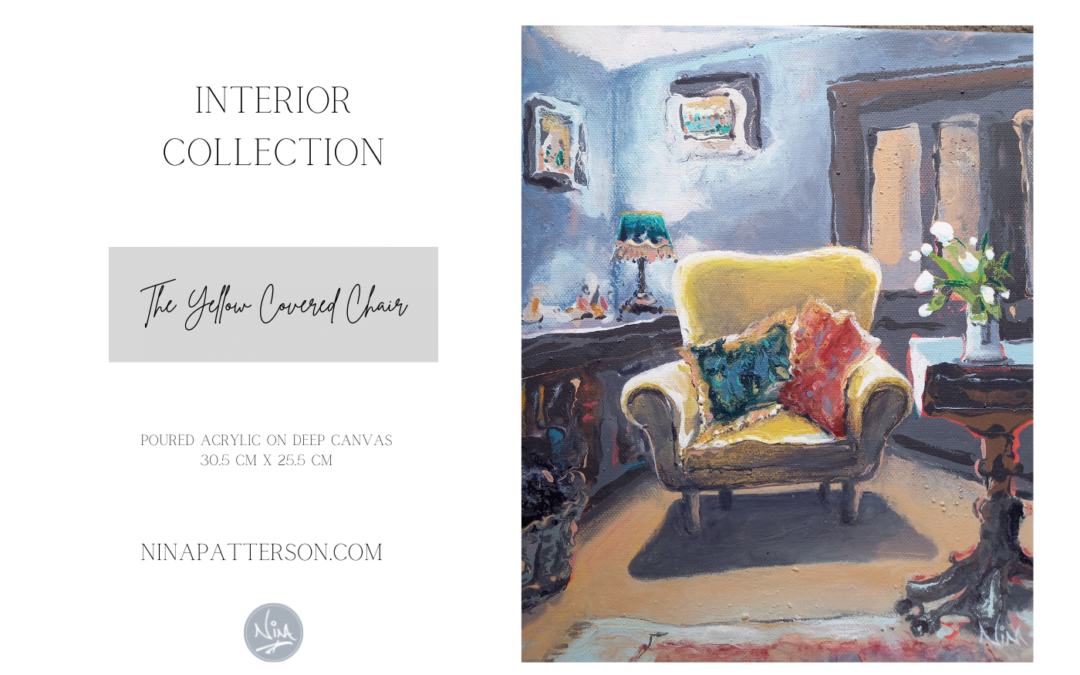 The Yellow Covered Chair - Poured Acrylic On Deep Canvas 30.5cm x 25.5cm' ...
read more
"Nina Patterson whose striking colourful painting "Masquerade" stood out among the more traditional landscapes and still life on display"
EVENING HERALD – Eugene Malone
"… the exhibition also includes a delightful little flower piece by Nina Patterson .. a self-taught artist with a lot of talent."
IRISH INDEPENDENT – Bruce Arnold
"At 20 is the youngest member of the Irish Water Colour Society in the show". 1991"
EVENING HERALD – Liz Allen
Sign up to my Newsletter for news, promotions, discounts, forthcoming exhibitions and classes