"creating has always been my centre, it captures me completely…"
"my paintings infuse moments into being with a pure melody of light and colour"
Black Friday Offers!!!
From 25th November until 2nd December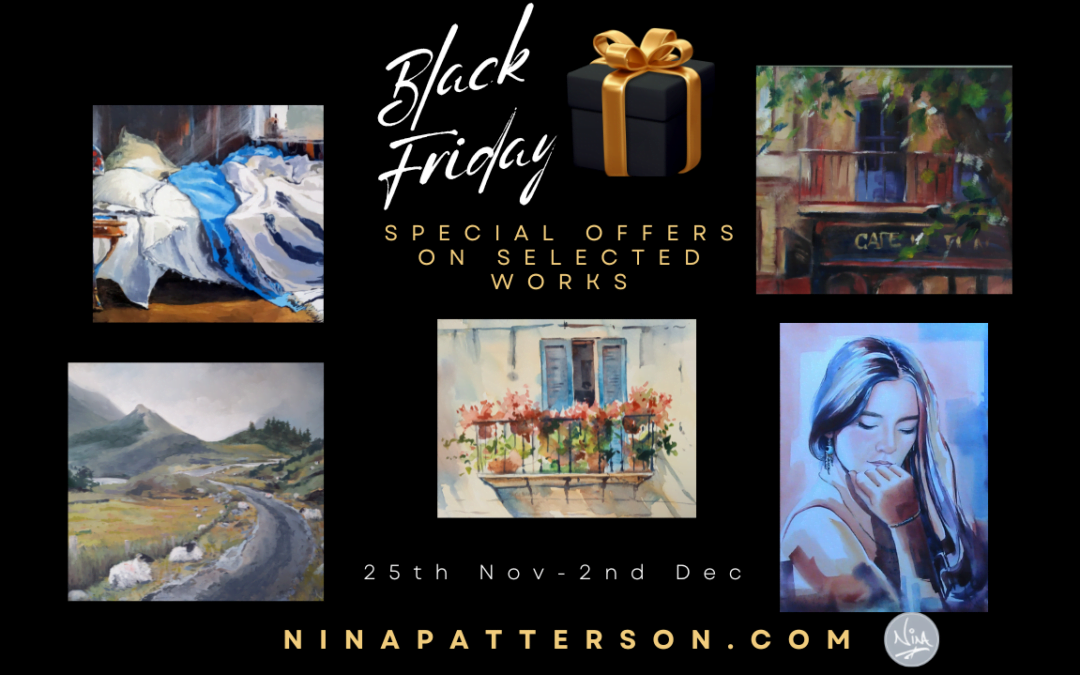 Black Friday Offers on Selected Works!!! Offer runs from 25th November to 2nd December. Check out...
read more
"Nina Patterson whose striking colourful painting "Masquerade" stood out among the more traditional landscapes and still life on display"
EVENING HERALD – Eugene Malone
"… the exhibition also includes a delightful little flower piece by Nina Patterson .. a self-taught artist with a lot of talent."
IRISH INDEPENDENT – Bruce Arnold
"At 20 is the youngest member of the Irish Water Colour Society in the show". 1991"
EVENING HERALD – Liz Allen
Sign up to my Newsletter for news, promotions, discounts, forthcoming exhibitions and classes